TOP > LOCATION

LOCATION
Quick access to 2 stations and 8 railway lines
that link smoothly to all of Japan and the world.
Rail, airports, or highways… multiple choices of transport.
---
Facilities at Shiodome Sio-Site are connected directly to the JR Line, Subway Lines, and the Yurikamome Line Shimbashi Station by underground walkways, allowing comfortable access in any weather.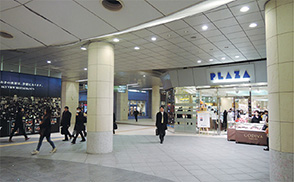 Shiodome Sio-Site underground walkway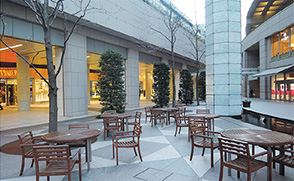 B2F Light Tower Plaza connected to the underground walkway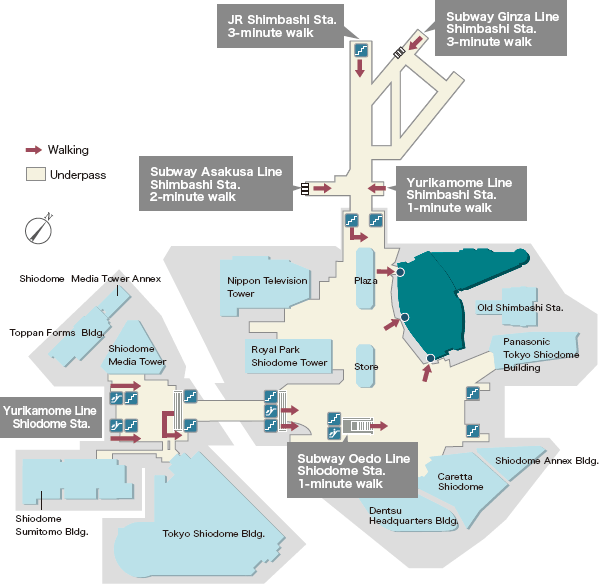 ---
■Train network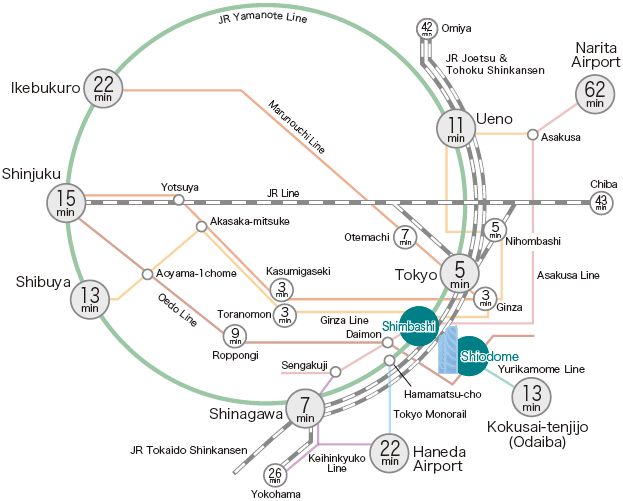 *Transit time shown is for normal daytime and does not include walking time to the station and waiting time.
■Train Access
【Shimbashi Station】
〈JR Line〉
・Yamanote Line
・Keihin-Tohoku Line
・Tokaido Line
・Yokosuka Line
〈Metro〉
・Ginza Line
・Asakusa Line
〈Yurikamome Line〉
【Shiodome Station】
〈Metro〉
・Oedo Line
〈Yurikamome Line〉
■Business Access
・To Tokyo Station─5min
 By JR Yamanote Line
・To Shinagawa Station─7min
 By JR Yamanote Line
・To Shinjuku Station─15min
 By Ginza Line / Marunouchi Line
・To Shibuya Station─13min
 By Ginza Line
■Airport Access
・To Haneda Airport─22min
 By Asakusa Line / Keihinkyuko Line
・To Narita Airport─62min
 By Asakusa Line / Keisei Line
---
---
---